Study for Struggle #3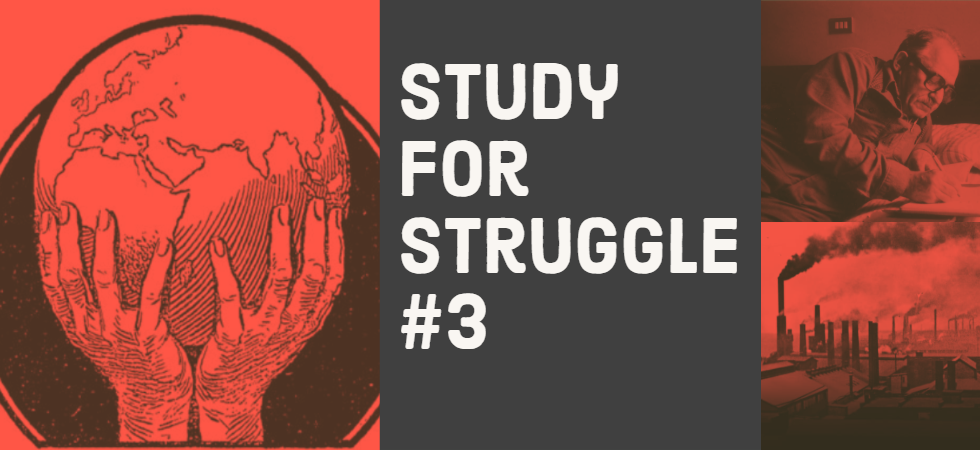 We're back, with our 3rd anarchist reading group session.
Study for Struggle is North East Anarchist Groups reading group, where we get together and discuss texts relating to radical politics and the emancipatory struggle for freedom.
Our third session will be the first of a two-parter on environmentalism from a radical, anarchist perspective. In this first session, we will discuss some classic anarchist and communist texts relating the environment, nature and ecology. In the second session, to be held in December, we'll have some more contemporary texts!
We'll discuss how climate change relates to us here and now, how environmentalism relates to the class struggle and talk about ideas for a sustainable future.
We've had some positive feedback regarding the reading group sessions, so if you haven't popped along yet, we hope to see you at a session soon! From someone who attended:-
"Excellent discussion meeting with serious-minded but simpatico people. Recommend attendance at the next one!"
(We had to Google what simpatico meant too, don't worry!)
Texts for this session are below!
Ecology and Revolutionary Thought (1964) by 'Lewis Herber' (Murray Bookchin)
https://theanarchistlibrary.org/library/lewis-herber-murray-bookchin-ecology-and-revolutionary-thought
Chapter 8 of Anarchy, Geography and Modernity, titled "The Feeling for Nature in Modern Society (1866)" by Elisee Reclus
http://shorturl.at/nDV09 (CW: Some colonialist language in this piece)
The Destruction of Nature (1909) by Anton Pannekoek
https://libcom.org/library/destruction-nature-anton-pannekoek
We hope to see some of you there and if you decide to participate further, you can help shape the content of future reading group sessions! So please get involved!
None of us are experts! So come along and join the discussion!
Facebook event: https://www.facebook.com/events/428039201393452/