Study for Struggle #2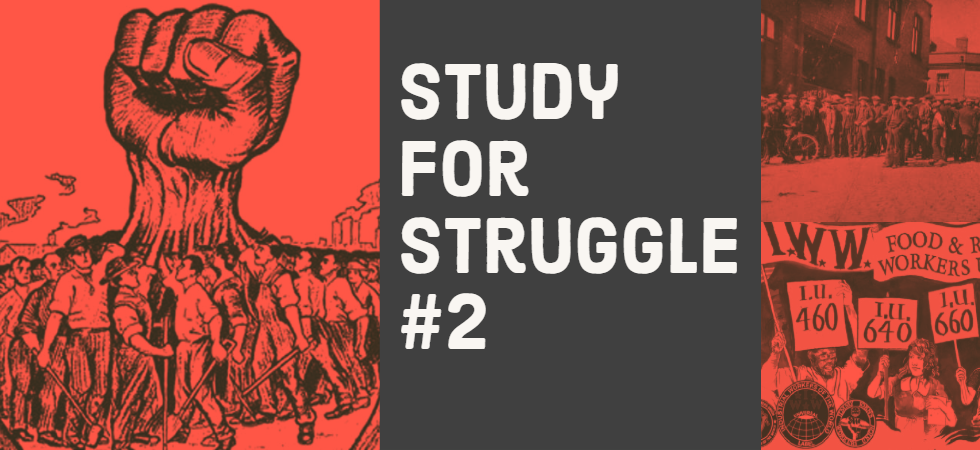 After the success of our first session, we are back!
Study for Struggle is North East Anarchist Groups reading group, where we get together and discuss texts relating to radical politics and the emancipatory struggle for freedom.
In our second session, we will discuss some chosen texts on workplace organising and working-class struggle in the workplace. Make sure to read some of them beforehand! The texts are:-
Theses on the Role of Communists in the Economic Struggle of the Working Class by CWO
https://www.leftcom.org/en/articles/2016-02-26/theses-on-the-role-of-communists-in-the-economic-struggle-of-the-working-class
1926: The social general strike – why 1926 failed by Tom Brown
https://libcom.org/library/social-general-strike-1926-failed-brown
Chapter 11: Revolt in Fast Food Nation: The Wobblies Take on Jimmy John's by Erik Forman in New Forms of Worker Organization
https://libcom.org/library/new-forms-worker-organization-syndicalist-autonomist-restoration-class-struggle-unionism
(We will be uploading a PDF copy to Libcom soon if you can't use ePubs)
We hope to see some of you there and if you decide to participate further, you can help shape the content of future reading group sessions! After this session, we are looking to run two sessions regarding environmentalism, one from a historical Anarchist perspective and one from a more modern perspective.
None of us are experts! So come along and join the discussion!

Facebook event: https://www.facebook.com/events/871970399819055/